Action Cameras, Digital Cameras, Kids Digital Cameras, Camcorders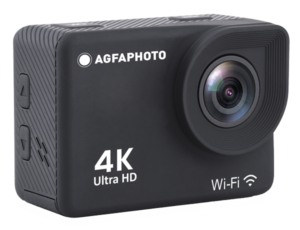 Action Cameras
AgfaPhoto Realimove AC9000
High performance for sensational videos
The Realimove AC9000 is the ultimate sports camera for capturing your adventures in stunning 4K quality. With a wide 170° viewing angle, it ensures immersive footage and includes 18 accessories, including a waterproof case up to 30 meters.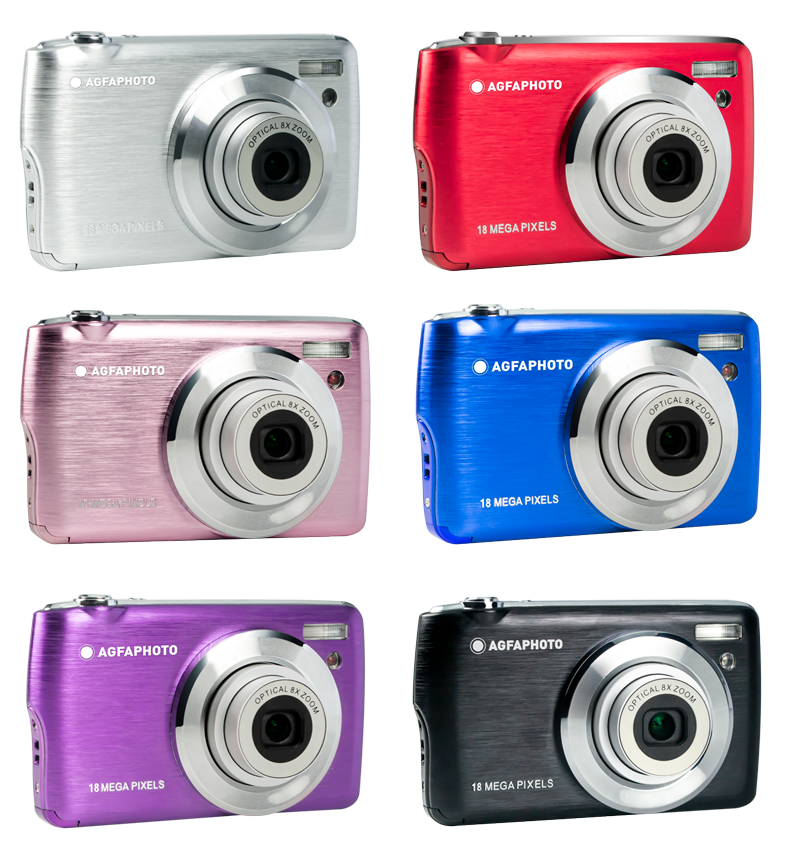 Digital Cameras
AgfaPhoto Realishot DC8200
Get up close and personal with the 8X optical zoom
The Realishot DC8200 is a compact camera with all the necessary features. It has 8X zoom and can capture high-resolution photos up to 18MP and Full HD 1080p videos. You can easily view your images and videos on the 2.7" display
Available in 6 colors: Black, Silver, Red, Pink, Purple, Blue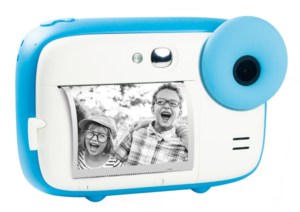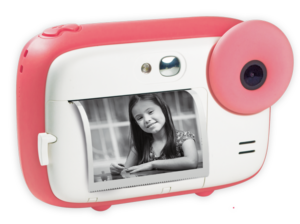 Kids Digital Cameras
AgfaPhoto Realikids Instant Cam
No more limits with thermal printing
The Realikids Instant Cam is a multifunctional camera that combines the capabilities of a digital camera and an instant printer. Capture precious moments with its ability to take photos and record videos, it also prints instantly your pictures in a black and white 5.7 x 10 cm format. There's no need for ink cartridges, as one roll of thermal paper is sufficient. It offers simplicity and cost-effectiveness. Equipped with a rechargeable lithium battery and a 2.4" screen, this camera allows you to frame and review your precious moments stored on a micro memory card (card not included).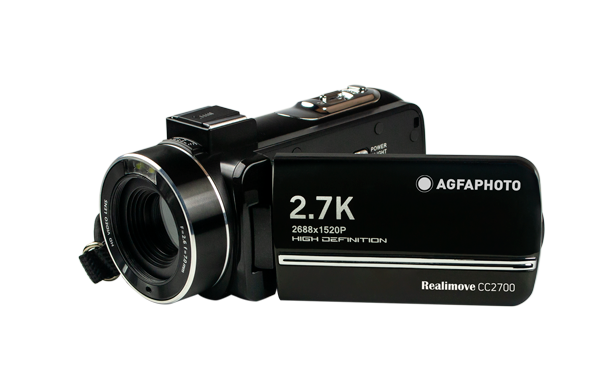 Camcorder
AgfaPhoto Realimove CC2700
A high-performance camcorder
The Realimove CC2700 camcorder ensures comfortable filming in 2.7K resolution. With an ergonomic grip, 3" touchscreen, and articulating LCD screen, it offers convenience while recording. It also captures beautiful 24MP photos. This complete device helps you create great images and lasting memories